Listen and Be empowered on the go
GEN

X

AMPLIFIED
The premier podcast dedicated to the powerful generation between the boomers and millennials.
RECENT POSTS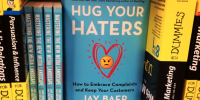 As a business owner and/or marketer - if you think you're really good at delivering great customer
[Read More]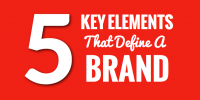 When you think of "brand" or "branding" what immediately comes to mind? Your business name? A cat
[Read More]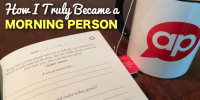 They say that "the early bird gets the worm." But for most of my life I countered that an
[Read More]
Experienced Marketing Executive
Adrion has over 15 years of marketing experience building some of the biggest brands in the world such as HBO, Turner Broadcasting, and Citigroup. He is now passionate about applying those brand development principles to you.
Top Ranked Podcaster
Since the launch of "Gen X Amplified", Adrion has received numerous rave reviews and requests about podcasting and the art of the interview. Also, he is a champion of the visceral power of audio as a storytelling medium.
Generational change agent
Adrion is the leading voice on personal branding and leadership for the GenX community. His overall vision is to transform the narrative of the "overlooked generation" to powerful "Gen-Xceptional" leaders in business and life.
Passionate speaker
One of Adrion's favorite activities is public speaking and connecting with audiences. His presentation style is very informative, yet engaging. Topics range from personal branding, generational leadership, and new media.
"Adrion is the perfect leader of the GenX movement!"
Paul C. Brunson (Entrepreneur, Author, TV Host)